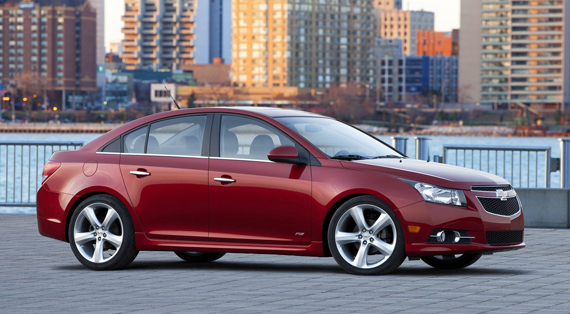 Dacă mai aveaţi nevoie de un exemplu clar al faptului că piaţa americană e complet diferită faţă de noi (nu, mingea nu e rotundă, ei nu sunt tot unşpe şi maşinile nu au tot patru roţi – expresiv vorbind) , aflăm astăzi că un juriu de 15 jurnalişti de peste Ocean l-au ales pe Chevrolet Cruze "Urban Car of the Year".
Probabil că nu e prima dată când un model de dimensiuni apreciabile pentru oraş (compactă cu portbagaj la noi) câştigă titlul ăsta la ei şi nu m-aş mira ca ăn trecut să fi câştigat vreun pick-up cu motor V8 de 120 de cai. Dar e prima dată când avem în faţă un model care se vinde în aceeaşi formă şi la noi.
Da, domnilor. Cruze e cea mai bună de oraş în SUA. Noi avem sub Cruze două segmente (A şi B), iar sub A au fost inventate în plus şi supermini-urile (Smart şi iQ – chit că Smart e şi la ei de ceva vreme). La noi, Cruze e o maşină de familie foarte bună, la ei e o maşină de oraş, mică şi la îndemână. Vă daţi seama cum privesc americanii recenta lansare a lui Fiat 500 în SUA?