Adevarul despre Hamilton
Baietii de la The Onion au efectuat un portret robot al noului campion mondial al Formulei 1, Lewis Hamilton.
Acestia au incercat sa determine calitatile si defectele pilotului McLaren in incercarea de a explica modul in care a reusit sa se impuna in sezonul 2008. Ce a iesit puteti citi mai jos.
Enjoy!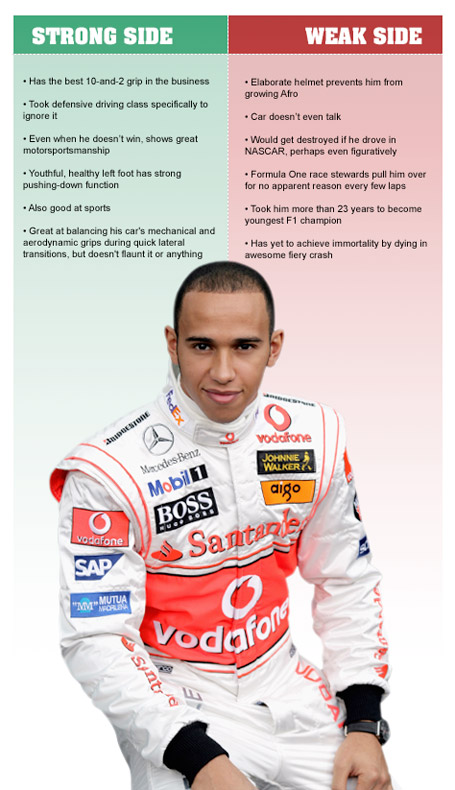 PS: Pentru cei care nu stiu, The Onion este o publicatie americana cu stiri false despre evenimentele de zi cu zi din intreaga lume.